If you're in the mood for some European hot teen babes, then hop on and take a virtual tour to 18VR. Immerse yourself to horny Czech girls who love to talk dirty and moan beyond your wildest expectations. Imagine these sexy teenagers climbing on top of you and letting their perfectly round tits have their way with you. The collection of scenes on this site continues to grow, with most of the videos set in fantastic 4K 3D quality. Get the full virtual reality viewing experience using our 18 VR discount!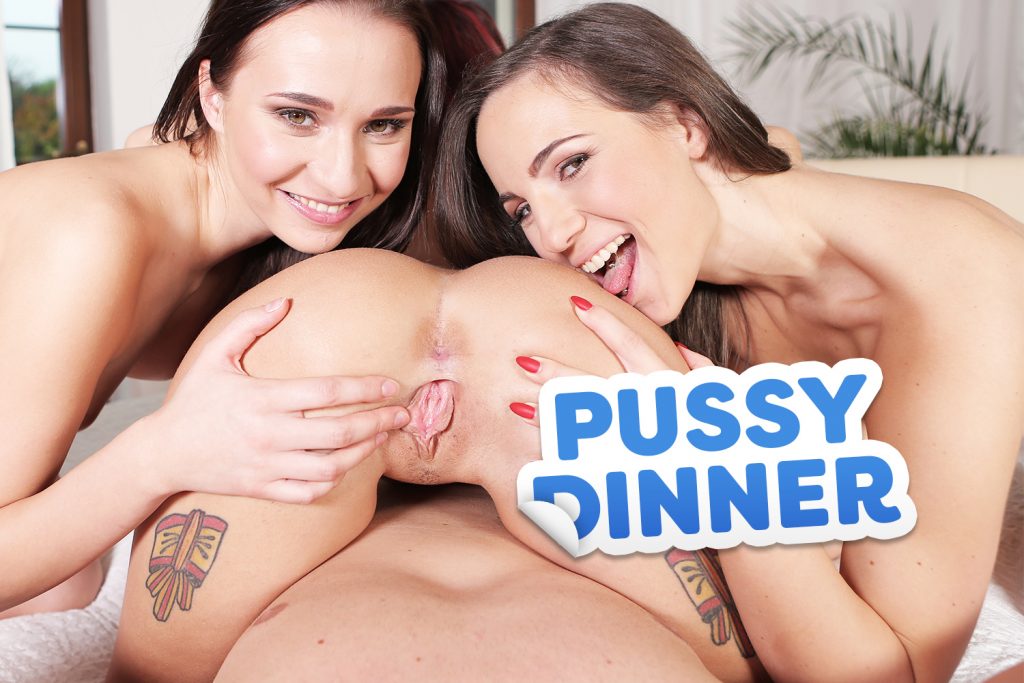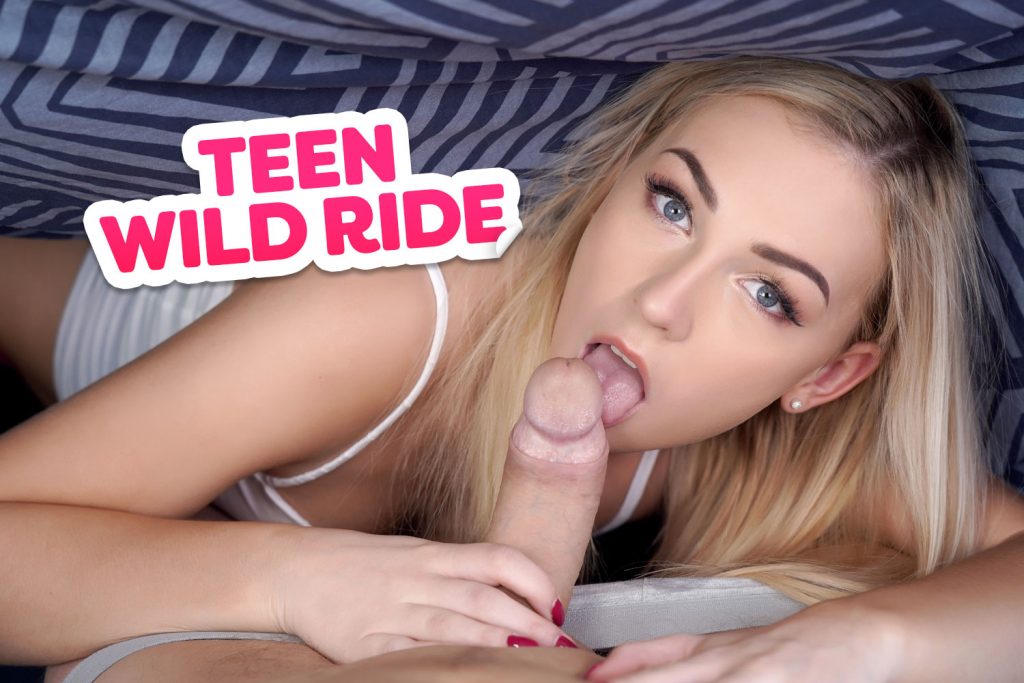 Forget the ticket to Europe and save some bucks by taking a trip to 18VR instead. In this site, you get to experience only the best videos and scenes of teenage girls having sex and threesomes, among many others. Stream and download all 150+ exclusive VR videos and explore over 150+ top pornstars on this site. Expect different types of hardcore action on 18VR, including blowjobs, anals, creampies, and doggy styles. Choose from the four membership tiers and take advantage of our 18VR discount to unlock all these juicy features and more!
150+ Exclusive Teen VR Videos
150+ Beautiful Teen Babes
New Release Every Week
Free Cardboard (the U.S. only)
Fast Streaming & Unlimited Downloads
VR Teather Mode
Discreet & Secure Billing
Awesome Discount
---
About This 18VR Deal
18VR is one of the largest virtual reality sites to date. It houses a growing library of porn, with more videos added regularly. Enjoy watching gorgeous babes do all kinds of dirty things that would feel real to you. Take your pick for some hardcore action, handjobs, and threesomes all from your point of view. All videos are shot in high-quality formats and exclusive for members only.
You get a decent amount of porn on this site with its kaleidoscope of scenes. When you subscribe as a member, you get a free pair of Cardboard goggles so you can get the full experience of virtual reality porn and watch your favorite videos in 4K HD. Other available formats include Gear VR, PlayStation, and Oculus. Lie back and enjoy as young babes aged 18 to 23 start to work on your throbbing dick.
There are over 150+ films with more to be added weekly. Movies are set in 3,840 x 2,160 resolutions at 28,000 kbps. Each film comes with 5 screenshots to illustrate the story plot accompanied by a good description.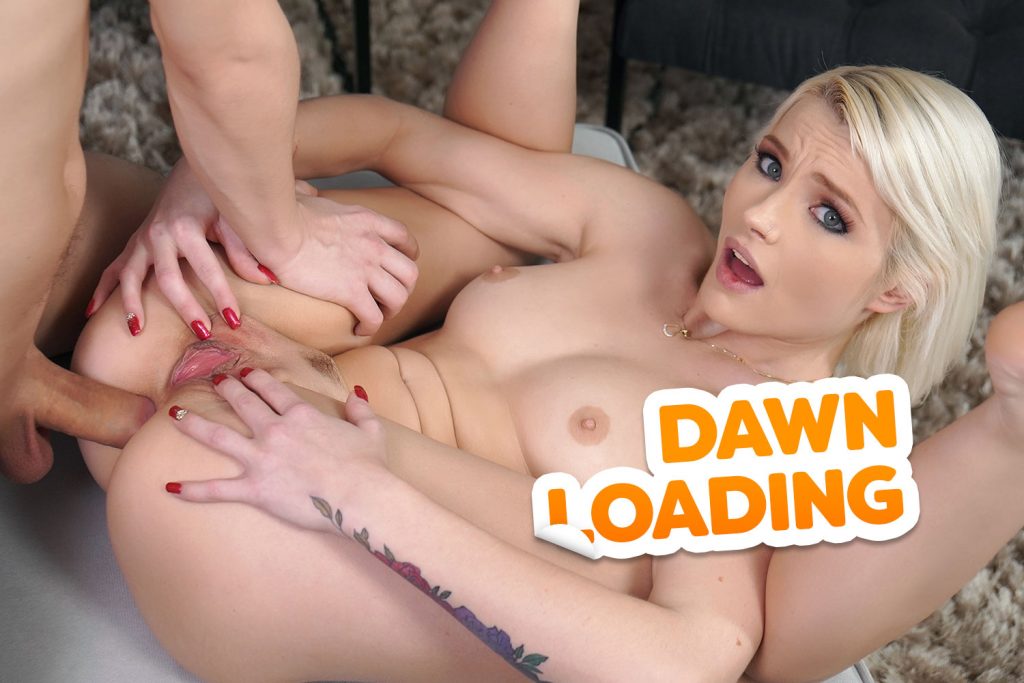 ---
Navigating the Interface
The layout and pink-white color scheme of the overall page of the site is simple and appropriate for teen porn. The production values are excellent. Its lighting and sound, direction, and presentation are top notch and stunning as well.
Each video has a thumbnail that indicates the sex act that you'd expect when you watch it. Filter your search with its sorting and tagging options, and categories, too. Rate the videos using funny-looking emojis and post comments to the scenes that you have also watched.
18VR also has a video list, a model index, and a link off to a community area or forum that would take you to a new tab. Explore tons of movies with the site's easy-to-navigate viewing page, too. Get to know more about your favorite pornstars with the model index, where you can read their bios, see their photos in high-res, and find a link to the model in the index. Stream, download and read the description of the films on the page as well.
One thing that is special about 18VR is that they take user feedback seriously. And when a negative one hits their system, the webmasters are quick to respond to the comment and fix it.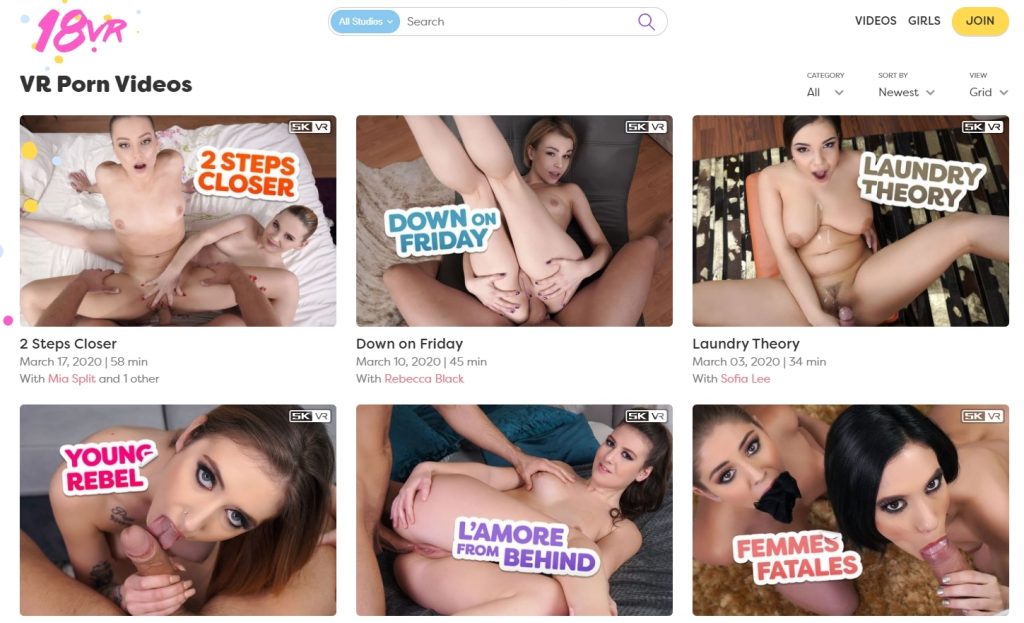 ---
Subscribing to 18VR
You get several membership options with our 18VR deal. Follow the bandwagon and get the most popular plan which is the monthly subscription, where you get unlimited streaming, unlimited downloads, and a free Google Cardboard.
If you want to extend your stay, choose the lifetime plan, where you also get unlimited streaming, unlimited downloads, and a free Google Cardboard. And as if there's not just enough time to dive into all those teenage fetishes offered by 18VR, better get a lifetime plan. With this 18VR discount, you get unlimited streaming, unlimited downloads, and a free Google Cardboard, too.
Here is the summary for the different subscription plans on this site:
Monthly – unlimited streaming, unlimited downloads, free Google Cardboard (most popular)
Yearly – unlimited streaming, unlimited downloads, free Google Cardboard
Lifetime – unlimited streaming, unlimited downloads, free Google Cardboard
---
What You'll Get with a Membership Plan
Unlock 2 new VR releases every week plus behind-the-scenes extra content, high-quality scenes compatible with your smartphone and all VR devices, the world's hottest pornstars and starlets.
Get access to Free Cardboard VR goggles with discreet shipping (US only), 5K, 60fps, 3D, 180º & 360º, binaural sound videos, and VR Theater Mode. You also get additional access to the community and forum area and BaDoink VIP Network (includes 10,000+ porn videos).
Payment options include Visa and MasterCard. The site operates on a 256 bit secure SSL option, so you are guaranteed a discreet billing.
Testimonials About 18VR:
More casting of girls this beautiful. Great job with this scene! Thank you!

Jaggyg33
Probably the best anal VR ever.

PauldT
Fantastic scene! These are the scenes that I look forward to seeing on 18VR! Your foursomes are always so good.

g2kBuffetBoy
Chicks like this are why I sub: stunningly cute, a gorgeous smile, and rare to see in VR.

Rbx1022
This scene was amazing. Beautiful body, great attitude, and performance. She nailed the eye contact and just seemed so affectionate.

ASullivan2
---
18VR Discount Includes Over 150+ Exclusive High-Quality Porn Videos
The site has a decently sized, exclusive collection of over 150+ scenes and films, with more added each week. This is a pretty good start considering they just launched in June 2017, where they consistently added one video a week. Each video comes with a small photo set shot in high-resolutions, too.
Enjoy a front-row seat watching anals, blondes, blowjobs, doggy styles, brunettes, and creampies all from your point of view. Some of the top videos that you don't want to miss out on are The Virgin Surprise by Kate Rich, Sugar Babe Underwater by Marilyn Sugar, and Teen Wild Ride by Jenny Ride. Let these hot babes take you through the scenes from fuck to flirt to cum shot. Each scene runs for about 40 minutes.
All videos on 18VR are compatible with some of the most popular headsets right now. These include Google Cardboard, Gear VR, Oculus, Vive, PSVR, and Daydream. Stream and download to your heart's content as you watch 180 degrees 4K videos in 3D with binaural audio sound, too. Don't forget to sign up as a member and take advantage of our 18VR discount to get the best out of this virtual reality site!
---
Watch 150+ of The Hottest Pornstars on 18VR Network
When it comes to virtual reality teenage porn, Czech teens from 18VR dominate the game. Over 150+ hot babes are all ready to suck cock and have some threesomes, all in your POV! Each beauty immerses you in a different scenario, like coming home to your girlfriend after a long day's work, banging your co-worker after office hours, or having a threesome with two hot babes.
Most of the girls are white and slim, with a variety of other ethnicities and different body types like BBW, blonde, Latina, MILF brunette, and ebony. Watch all these hot ladies dive into anal sex, fantastic BJs, DP action, and footjobs.
Some of the top videos of the pornstars on this site are Adelle Unicorn's Familiar Fiction with Marilyn Sugar. Better grab your headset because this involves babysitting your step-niece Adelle and her sister Marilyn Crystal. You fin this quite challenging because these two little kittens keep on egging you. So you finally give them what they want: a bang for their buck.
There's Rebecca Black's Deepest Fantasy, too. This scene opens you up to the slutty mind and fantasy of this blonde babe. Go wild as she whispers to you her desire for anal sex with her biggest crush in school and shares with you her darkest secrets.
Here are other pornstars that you can find on this site:
Kate Rich
Rebecca Volpetti
Kris The Foxx
Tiny Tina
Jenny Ferri
Julia Red
Alessandra Amore
Nikky Hill
Mila Fox
Jenny Wild
Selvaggia Babe
And many more…
---
Final Thoughts
18VR is a great site for teen porn that continues to gain value over time especially with our 18VR discount. Its growing collection of videos and hot babes is set to increase in number with its weekly updates. The quality is stunning and the steamy sex is top-notch. The virtual porn will bring your teen fetish to life with its variety of high-quality scenes and films. The videos are shot in 4K, 180 degrees with binaural audio, too, which is just amazing.
18VR also accommodates almost all the modern headsets so you can get more out of this site. Don't forget the hot chicks who all love a hard dick. These ladies are ready for you to dive into their juicy pussies when you start wearing those goggles. Make sure you get an 18VR discount here at PornMode. Granted, it'll be the best decision you've ever made!