Pornhub is one of the biggest free porn sites on the internet. Over the years they have grown their porn library to hundreds of thousands of porn videos and made it possible for everyone to view porn online for free. Recently they have launched a paid version of Pornhub called Pornhub Premium. With so much porn that you can watch for free, why should you consider paying money? It's simple. Quality.
---
What is Pornhub Premium
Pornhub Premium is an improved version of Pornhub without ads. You will get access to over 13,000 full-length porn videos from various porn studios such as Brazzers, TeamSkeet, Reality Kings, Digital Playground, FakeHub, and much more. The premium membership will unlock the Full 1080p HD and 4K Ultra HD video quality and faster online streaming. You will also be able to download these videos in HD.
With paid account will unlock a new and better experience on Pornhub. Enjoy the ad-free experience, faster video streaming, unlimited downloads, and multiple daily updates. Besides regular porn videos, you also get access to 1,000+ exclusive VR porn scenes that you can watch with Oculus, PlayStation VR, Google Cardboard, VIVE, Samsung Gear VR, and more.
13,000+ Full-Length Porn Movies
Full 1080p HD and 4K Ultra HD Porn Videos
Partner Content from Premium Studios
New HD Videos Added Daily
1,000+ Exclusive VR Porn Videos
Ad-Free Experience
Faster Online Streaming
Unlimited Downloads in HD
100% Secure and Private
Smart Sex Toy Support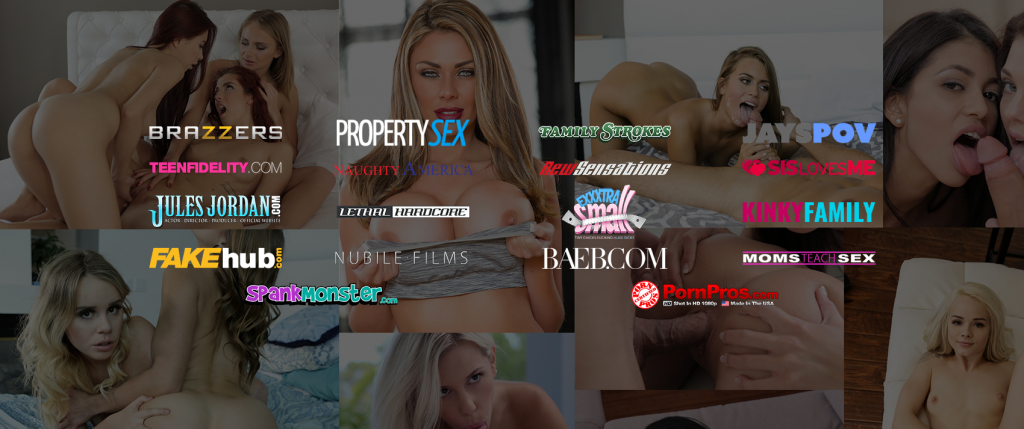 ---
Pricing, Deals & Offers
While Pornhub is free, if you want to get all of the benefits of Pornhub Premium, you will need to pay a small fee. The Pornhub Premium membership costs $9.99 per month or $7.99 per month if you buy a whole year in advance in one payment of $95.88.
It's possible to get discounts on membership during special holidays like Black Friday. If you can wait sometimes you get amazing deals.
Pornhub Premium Trial
Before buying a premium subscription you might want to give it a try. Trial access is perfect for this situation. You can get 7 days of free access with our trial deal.
Gift Cards
Another cool thing about Pornhub Premium are the gift cards. You can buy gift cards and send them to your friends. It would surely be an interesting gift!
---
Pornhub vs Pornhub Premium
Pornhub Premium offers many benefits over the free version. The most important ones, in my opinion, are ad-free experience and better quality porn videos. We all know that there are more videos on Pornhub than you can ever watch. But the truth is that the quality is not as good as you might think, especially if you never tried a paid membership before.
If you had access to premium sites like Brazzers before you will know that you can't really compare free porn to premium porn. Another great thing is that you get access to over 1,000 exclusive VR porn videos and 13,000 full-length videos from Pornhub content partners like Brazzers, Reality Kings, FakeHub, and many more.
If you're still not convinced just give it a try, it's free for a week!