I've always said that if you're gonna pay for porn, you better make sure it's good porn and that's exactly what I found on this site. Honestly, it's more like a porn experience with high-quality original movies, sexy web series, and award-winning sex parodies you won't find anywhere else.
When I initially clicked on the site the first thing I was greeted with was an ad for the Digital Playground original web series Private Party, with a beautiful shot of porn star Karma RX's pretty pink pussy front and center. If that's not a good way to bring in new members, I don't know what is.
---
Digital Playground Videos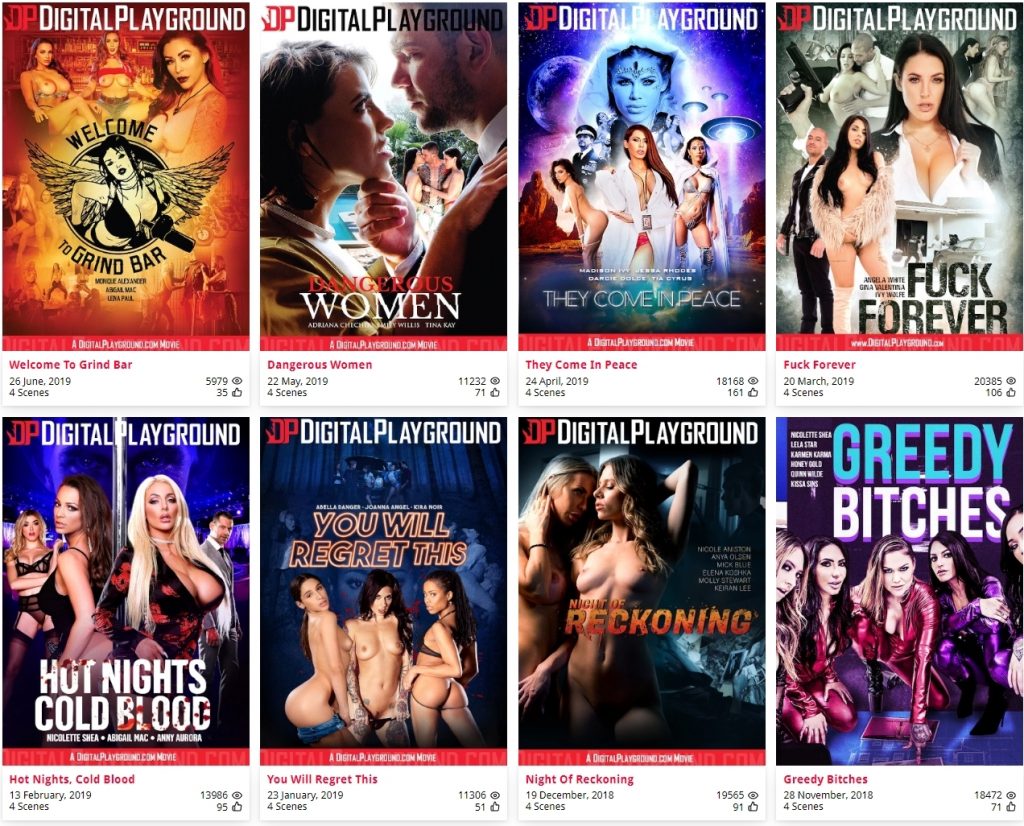 The site features thousands of hardcore videos, all in HD so you get the full experience. They also offer a ton of original movies like Dangerous Women, Fuck Forever, Greedy Bitches, and They Come in Peace. These aren't your run of the mill cheesy porn flicks, either. These are full-scale productions with high-quality visuals, movie posters, trailers, and of course the hottest, most mind-blowing on-screen sex you can imagine.
These movies and scenes wouldn't be what they are without the hot, horny porn stars we love and Digital Underground has plenty of them on deck. Abella Danger, Olive Glass, Gina Valentina, and Sofi Ryan are just a few of lusty babes you'll enjoy watching.
---
Digital Playground Price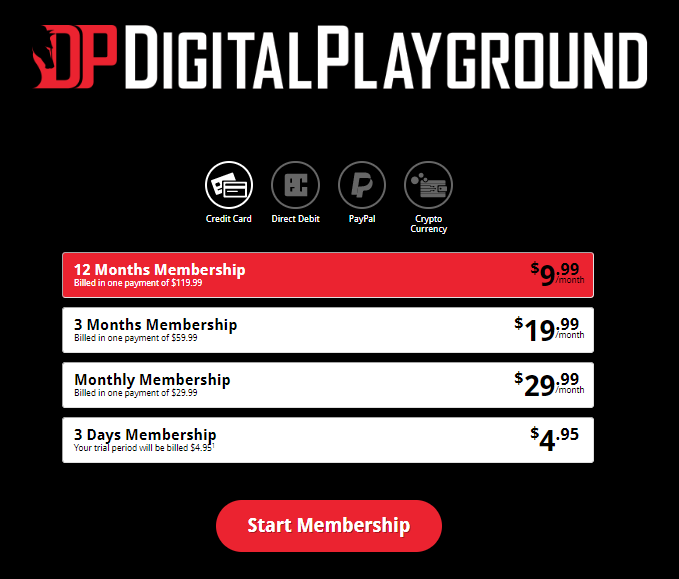 Surprisingly, their prices are petty on-par with other porn sites which is pretty amazing considering the high level of quality you get. Membership costs $29.99/mo if you go month-to-month, $19.99/mo for three months, and $9.99/mo if you go yearly. With the membership you get unlimited access to Digital Playground's entire library of original movies, thousands of scenes, and all the web series like Out with a Bang, Better Things to Do, and Word of Mouth. You'll also get access to a huge collection of photo galleries, and enjoy up to five updates a week.
---
What are the downsides?
While there's no advanced search engine, you've got a decent amount of search options to help you find whatever you're in the mood for. Search by category, model, recent uploads and all the other basics. And although you get unlimited streaming with a standard membership, downloads will cost you extra.
---
Is Digital Playground worth the money?
This site is absolutely worth your hard-earned money, even if there are a few minor drawbacks. The quality of content you'll find here far exceeds any other hardcore sex site.
If you already tried out Digital Playground and you're looking for something else check out 5 sites similar to Digital Playground, I'm sure you will find something you like there.