Passion HD is considered as one of the best and leading porn hub of erotic and sensual scenes. The site speaks volumes of real attraction and pure lust between the players. The huge library of over 1,300+ videos on this site puts emphasis on the artistic hardcore and beautiful side of sex. Since its inception, it has stayed true to its promise of delivering nothing short of explicit sexual encounters. Watch the most engaging hardcore action like blowjobs, DPs, deep kissing, and cum facials. Check out our Passion HD review to find out everything about this site.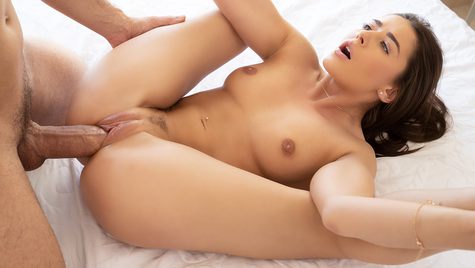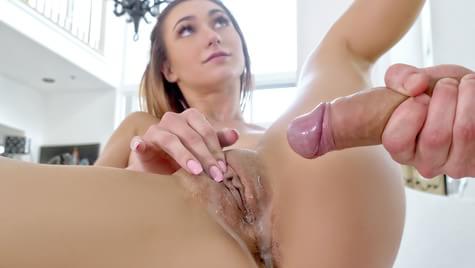 What makes this site stand out among the rest of the porn sites out there is the love chemistry that you'd feel between the couples. Every sensual and hardcore action they put on shows the genuineness of their hot and passionate lovemaking. The folks behind this premium paysite takes into serious account the quality of their scenes. This makes their tagline, "The World's Highest Quality Porn Website" accurate and solid.
Does a wide selection of exclusive porn videos make Passion HD worth your time? We've made a comprehensive review for you to find out. Before binge-watching hardcore scenes on this site, we've provided you with a detailed Bang.com review for you to read.
Thousands of 100% exclusive porn scenes
A host of gorgeous models
Full HD and 4K Ultra HD quality video resolutions
Frequent weekly updates
Little to no info about the pornstars in the model index
Photos not as crisp and sharp
Some 100 old videos only come at 720p
---
What's included in Passion HD membership?
As the name of the site suggests, Passion HD focuses on steamy and sensual lovemaking between couples that can satisfy all your erotic fetishes. It features scores of beautiful babes who know all the right ways on how to treat a cock and to rub their clits until they cum in pure bliss. The passion that the players show here makes the action more intense and engaging. All the content here is shot in high-quality versions. Read our Passion HD review so we can dissect each feature more.
---
1. Growing Library of 1,300+ Erotic Videos
At the core of Passion HD is artistic, erotic sex, where stunning girls engage in passionate lovemaking with their partners. Full-length films are the main content of this site. Over 1,300 videos have been uploaded here, with more added regularly. You will see the dedication of Passion HD in producing sensual sex with its extraordinary videos that always come in high-quality HD. Watch all kinds of kinks from sucking, facials, and fucking here as well.
4K UHD and 1080p Quality for All Porn Videos
Aside from stunning 4K ultra HD videos that get uploaded regularly on Passion HD, you also get to choose from other formats that can suit your needs. Some of the video files run from 480p to 1080p, which are all great on mobiles and PCs. Expect top-notch crisp and sharp quality on all scenes, so that you can watch them as they make love in spectacular resolutions. Enjoy exploring the different niches on this site, which include HD porn, hardcore sex, and young adult.
---
2. Over 500+ Models from Top-Billed Pornstars to Amateurs
Witness over 500+ hottest pornstars release their sexual tension with Passion HD's hardcore hookups. Feel the natural vibe of sweet passion from Lana Rhoades, or get turned on with Bella Rose's wild kissing with her partner as if they were a real couple. Watch them spread their legs and thrust with gusto, and hear their sexy whimpers as they reach an amazing orgasm to finish the passionate fuck sesh.
You'll find a diverse number of hot babes here, like Caucasian, Latinas, Europeans, BBWs, blondes, brunettes, and virgins. You'll also recognized a lot of the top-talents here like Eva Lovia, Leah Gotti, Skylar Vox, Alina Lopez, Anissa Kate, and Jade Kush on this site.
---
3. An Average of 4 New Scenes Added Every Week
Passion HD keeps the site fresh with new content every week for their premium members. It uploads at least 4 new videos a week complete with accompanying high-res photos and screen caps. Each scene usually runs for about 25 minutes. Considering the top-quality and high production values that the site puts on the content they produce, pumping out this much content every week is indeed impressive.
---
4. Passion HD Members Can Download Unlimited 4K UHD Videos and Hi-Res Photos
Since Passion HD is a premium paysite, only members can download the high-quality versions uploaded here. There are already over 300+ videos that you can download in ultra HD formats, with more recent scenes added weekly that also come in the same resolutions. Don't forget about their older content, which are equally worth checking out and downloading as they still come at clear 720p – 1080p.
A set of about 200+ high-resolution photos accompanies each video that you stream or download. Explore the still images of the pornstars or their hardcore action in these pictures, which you can download in Zip files.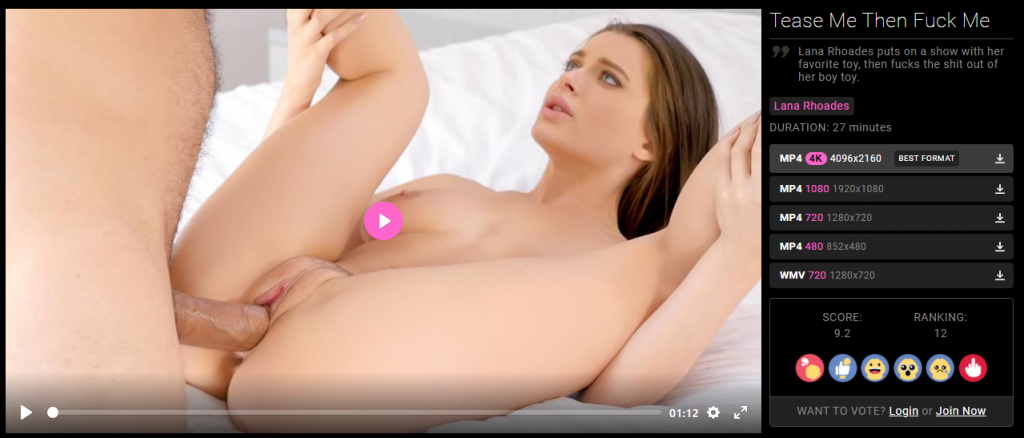 ---
5. Passion HD Features a Sleek Member's Area and an Engaging User Interface
The first thing you'll notice with the Passion HD platform is its black background splashed with white and hot pink font color for the details of the videos. This overall design looks great because you can immediately feel a sensual and passionate vibe with the colors on this site. The site also provides an easy-to-use menu bar, with labels like Scenes, Top Rated (Videos), Girls, and the Log-in bar.
The site also has great usability on both desktops and mobiles. The interface is user-friendly as it is provided with the basic browsing tools like the basic search engine, a sorting and filtering option, and tagging options as well. There are many ways on how you can sort the scenes, save your favorite videos on your list, and check the related videos of your favorite porn babes. Comments and ratings are also welcome when you watch the videos.
When you explore each video, you will see the title of the scene, its quick description, the pornstars featured, duration, format options, rating, and ranking. You can vote by choosing from a set of interesting sex-related emojis like a f*ck you finger, a finger holding a penis, a surprised or happy penis. It also also gives the top-rated Passion HD videos below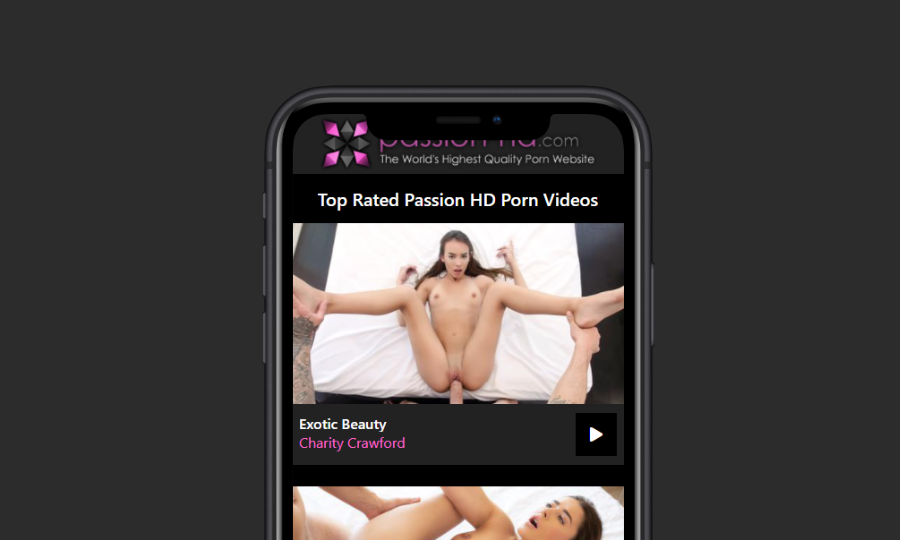 ---
6. Get the Best Price with Our Passion HD Deal
You will never go wrong with a subscription to this site. If you want to binge-watch its content for 24 hours try its 1-day trial membership, but we bet that you'd wish you have more time to check out all the good stuff that Passion HD has to offer.
If you want to get more of that erotic content and amazing porn, you can go straight ahead to a 1-month membership, and if that amount of time isn't enough for you, then try a 3-month membership. This is more affordable when you think about it because the longer you subscribe to this site, the more you'll be able to save cash.
But the most value-packed offer that you can only get for a fraction of a price is the 12-months membership, where you can stream and download all the perks of Passion HD. The members-only advantages awaiting you include more than 1,100+ exclusive videos, 500+ pornstars, unlimited downloads and streaming, 4K UHD and HD 1080p videos, and 24/7 customer support.
There are a lot of ways on how you can seal the deal with this site, like a credit card (Visa, MasterCard) or PayPal (Epoch). Make sure to check our Passion HD discount to get the best deal on this paid porn site.
---
What could be better based on our Passion HD review?
If you're looking for the best shots and camera angles of couples doing steamy sensual sex with real chemistry, then Passion HD is perfect for you. To date, it was able to amass over 1,300+ high-quality videos featuring 500+ of the most gorgeous models you can find on the planet. The scenes all look great, most of which already come in at stunning 4K resolutions. Each video also has high-res pics to go with that you can check out. There's a lot of good stuff here that can already convince you to get a membership to this site. However, we still raise some concerns regarding some aspects of the site.
---
Very Limited Info About the Models
There may be a model index featuring all the pornstars on Passion HD, but the page lacks info about the girls. It only shows the name of the model and the number of scenes that she has starred in. The page could use some more details about the girls like their bio and stats, the related videos they are featured in, and a short background info.
---
Photos Not as Crisp and Sharp
While you can grab over 200+ images from each video that you stream or download, some of them are quickly taken during the scene shoots. This is why those photos are not as clear and sharp as expected. It would be better if they take less photos but with high quality.
---
Some 100 old videos only at 720p
The site has not updated some of its scenes, which only come in at 720p, not as clear and crisp as the newer one being uploaded in 1080p and 4K UHD. Don't get us wrong, though, these videos still look good and are still worth watching.
---
Is Passion HD worth getting?
A huge collection loaded with some of the most sensual and erotic scenes that you won't find on any other website, Passion HD brings your wildest fetishes to life with its hardcore videos and the most stunning girls. Its library of over 1,300+ videos continues to grow by the day, packed with fantastic high-definition value productions and constant updates. The models and the players are all ready for some passionate, glamcore action, showing off some real love chemistry and intense hot sex.
This site also brings you four affordable tiers of membership, starting with a 1-day trial to a full-year membership. Exploring the platform is also user-friendly because it has all the basic browsing tools that you need. Passion HD is also optimized for mobiles and desktops so you'll be able to watch your favorite videos anytime, anywhere, at your own convenience.
However, while doing our Passion HD review, we encountered a few issues. There is very limited information given to the models, and we could use some of their more details stats and bios so we can know more about them. Some of the photos are also not as clear and sharp. Finally, about 100+ old videos in the archive have not been updated to a higher resolution.
Regardless of these issues, we think that the team behind this site still is able to deliver quite well the promise that Passion HD brings: high-quality erotic and artistic videos. With over 1,300+ scenes that get updated regularly, about 500+ pornstars from all ages and nationalities, 4 new scenes every week, and a fun user interface, there's more reason to subscribe to this site that can reignite the spark between you and XXX action.