Tainster operates a huge network of 18 porn websites that cover a large range of categories and niches. As a European based porn network, Tainster has thousands of exclusive and original scenes and stunning adult actresses from every European country. Read our Tainster review to find out more about the Tainster porn network.
If searching for specifics gets you hard, you may not always enjoy the random layout and slight disorganization but if you're in the mood to cum a lot and cum often, there's no better network than Tainster because you'll likely never run out of content to view and please yourself with. There are no limits on downloads and you can view scenes from all sorts of niches like femdom, peeing, lesbian, anal, orgies, and parties.
PROS
Exceptional fetish network that provides members with thousands of kinky scenes
Stunning European adult entertainers
Exclusive content
Access to the entire network, which includes a total of 18 porn websites
CONS
Some scenes are in broken English but that's not so bad if you are just wanking and enjoying the view of the most stunning Europeans
Expensive membership, however, the membership gives you access to 18 porn sites
---
Tainster Porn Review
Everyone knows that viewing porn with adult entertainers in a different culture or background makes it interesting and with Tainster you can make all your European wet dreams come true by watching some of the hottest starlets get loose and get fucked. Tainster is a huge network of 18 porn sites with varied niche markets. A few examples of these porn websites are Party Hardcore, Pissing in Action, and Slime Wave.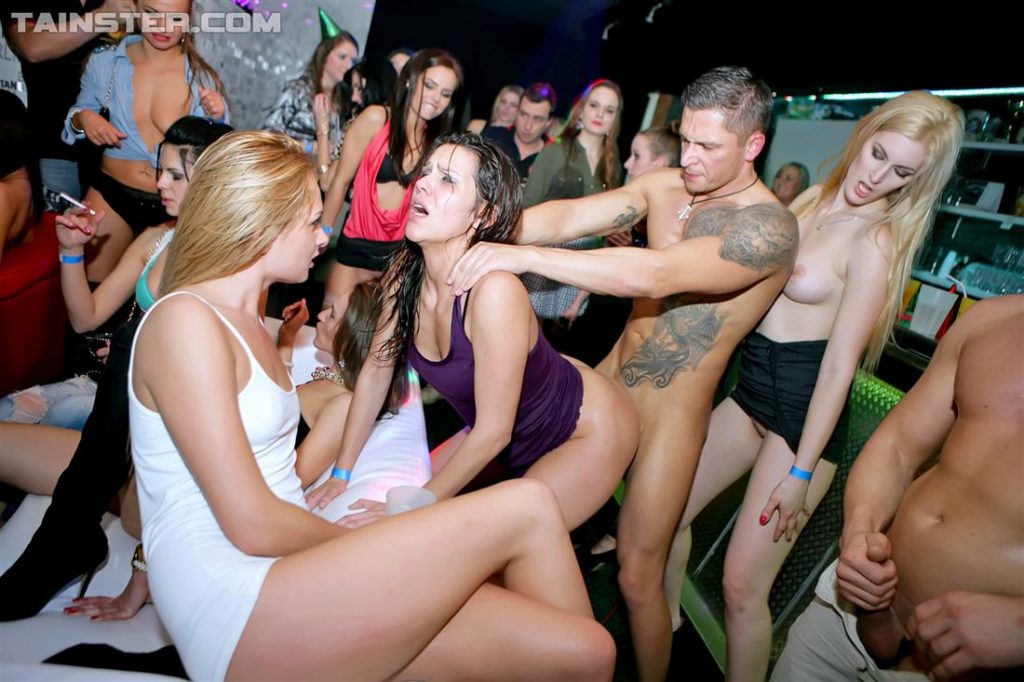 We have reviewed plenty of adult entertainment websites but there's nothing quite like Tainster. The variety and content changes depending on what website you're on and a membership grants you full access to the entire network.
---
How Much Does A Tainster Membership Cost?
There are two choices to obtain a Tainster membership and both offer you the ability to access the entire Tainster porn site. You can either get a one-month membership or a two-month membership. All memberships to Tainster are recurring so if you only want to try the site out for a month, remember to cancel the membership at the right time to ensure you're not charged. You will receive the best prices by clicking on the Tainster link here.
We have ensured to bring you the best prices for membership to the top-notch porn websites so be sure to check it out. Becoming a member of Tainster is a quick easy process.
---
How To Pay For A Tainster Membership?
Obtaining and paying for a membership at Tainster is a quick and painless process thanks to this review. First, pick the membership that you would prefer. The options are either a recurring monthly membership or a recurring 2-month membership. Then provide a valid email address and create a password.
Tainster accepts all virtual, prepaid, debit, and credit cards by Visa and Mastercard. Tainster always takes payments in the form of Euros but if you're from the USA or elsewhere, you can see the dollar equivalent on the website. Once you purchase your membership at Tainster, you'll have complete access to the site and can view the large variety collection of top-notch porn movies and photosets.
---
What You Get With Tainster
If you enjoy kinky European sluts, you're going to love the range of distinctive and material that's available at your fingertips. You can see thousands of videos in a range of categories that can be anywhere from 20 minutes to a few hours in length. There are even some porn movies that have been remastered and updated to the current trends and desires. Tainster grants access to 18 porn sites with a membership so the amount of adult movies and XXX pictures is grandiose.
---
Tainster Gives You Thousands of Exclusive Porn Videos
Do you want kinky content? We want kinky content and Tainster provides that and then some. You'll have to have a lot of time on your hands to watch every video and see every picture set because there are thousands of adult clips, videos, and xxx picture collections available to stream or download.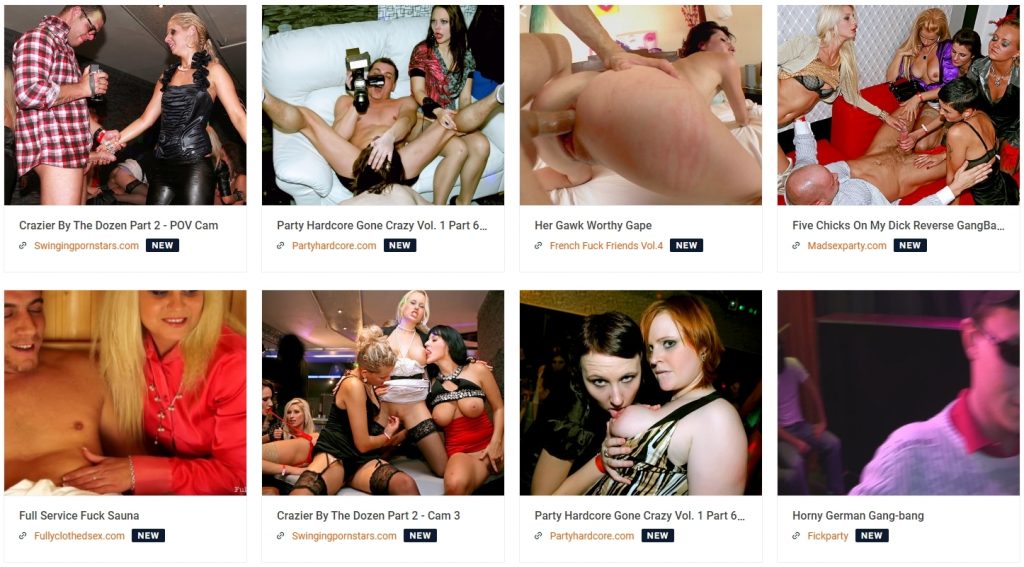 The XXX pictures are semi-professionally crafted with good lighting and zip downloads are available for your pleasure.
Tainster Shows Off The Best European Pornstars
The adult entertainers that are featured on the Tainster network are happy to help you cum and cumming on-screen is very enjoyable to every one of them. These European beauties are willing to show off their naughty parts and expose themselves to the entire world, including you!
---
Tainster Mobile Experience Review
If you enjoy your porn on-the-go you're going to love viewing European adult actresses act out the naughtiest scenes via your mobile device. Whether you own an iOS or Android, the review shows you can view scenes and picture sets whenever you are in the mood to cum.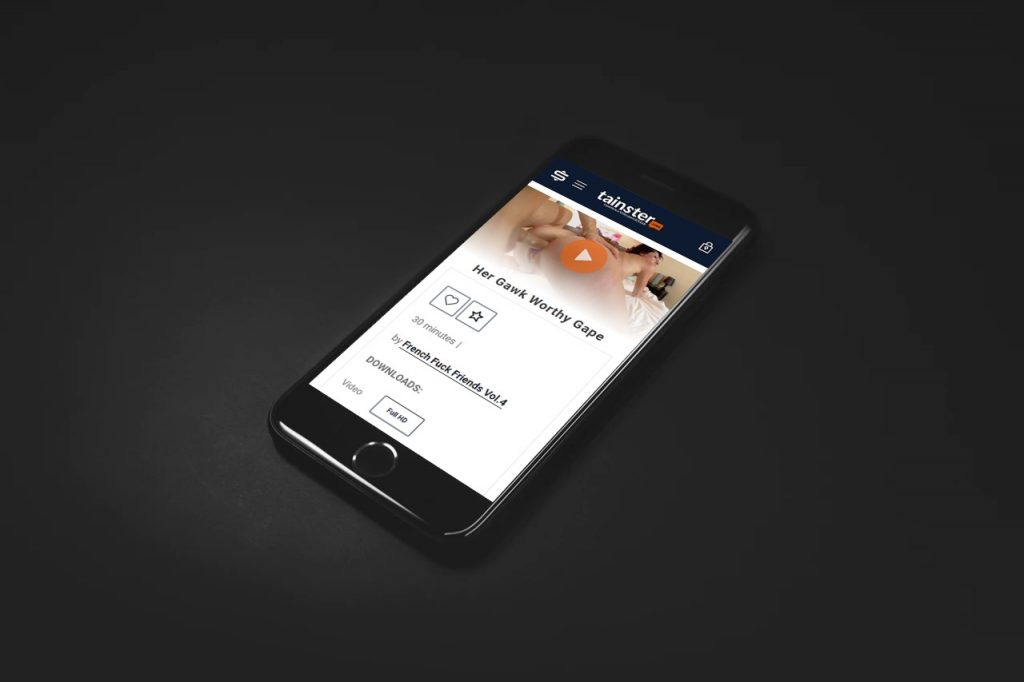 ---
The Bottom Line About Tainster
Tainster started in May of 2010 and continues to grow. Some past members have communicated that the layout and design have recently changed, and confusion has come with it but that shouldn't stop you from digesting 18 porn sites worth of exclusive material for the price of one membership. Reviews show Tainster has reached a tremendous amount of categories including peeing, parties, orgies, lesbians, and glory holes.
There are thousands of videos to watch and no real way to search for something specific but if you're into random and spontaneous ways to get off, Tainster may be for you. Get the best prices for membership to Tainster by using their link from our website.