Brunettes are as lovely and slutty as the blondes in the porn world. MILF or teen, petite or curvy, with sweet or piercing eyes, or with tight or well-rounded ass, this type of woman ranks high on our bucket list that we'd want to slide our throbbing cocks into while moaning with divine pleasure.
---
Hottest Brunette Pornstars
Similar to looking for the best blonde pornstars, searching for the hottest brunette pornstars in town is no easy task. This is because they flood the gates of the porn biz almost every month. But don't worry, we've done the load for you and all you have to do is release your load of cum while watching these whores suck cock to the core. Enjoy!
---
1. Aletta Ocean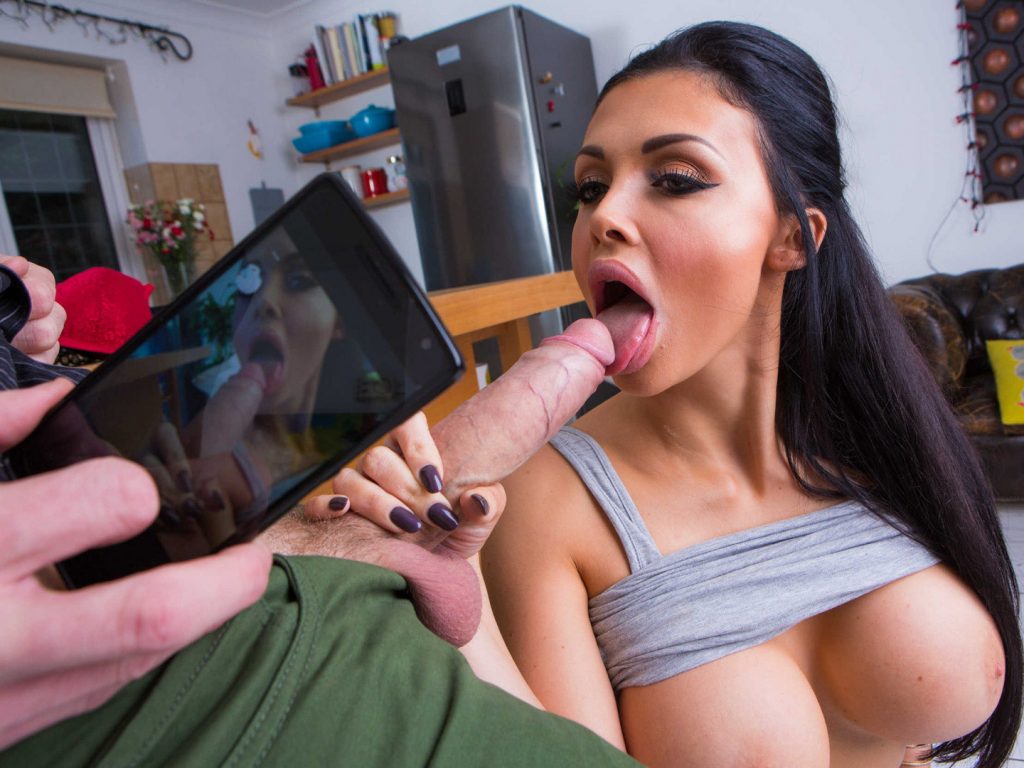 You better not miss a scene from this sexy hotshot—she'll make you cum so much it will create new oceans every time! Aletta Ocean is regarded as one of the sexiest brunette pornstars to date, and for all the right reasons. This woman's got that attractive face, silky skin, big tits, bouncy booty and juicy pussy—a perfect body to behold. And don't forget her swollen lips that can swallow and suck a cock deep into her throat it'll leave your dicks rock hard.
Aletta's performances became a worldwide addiction that eventually made her a leading name in the industry. And we're happy to report that this badass babe is here to stay.
---
2. Dana DeArmond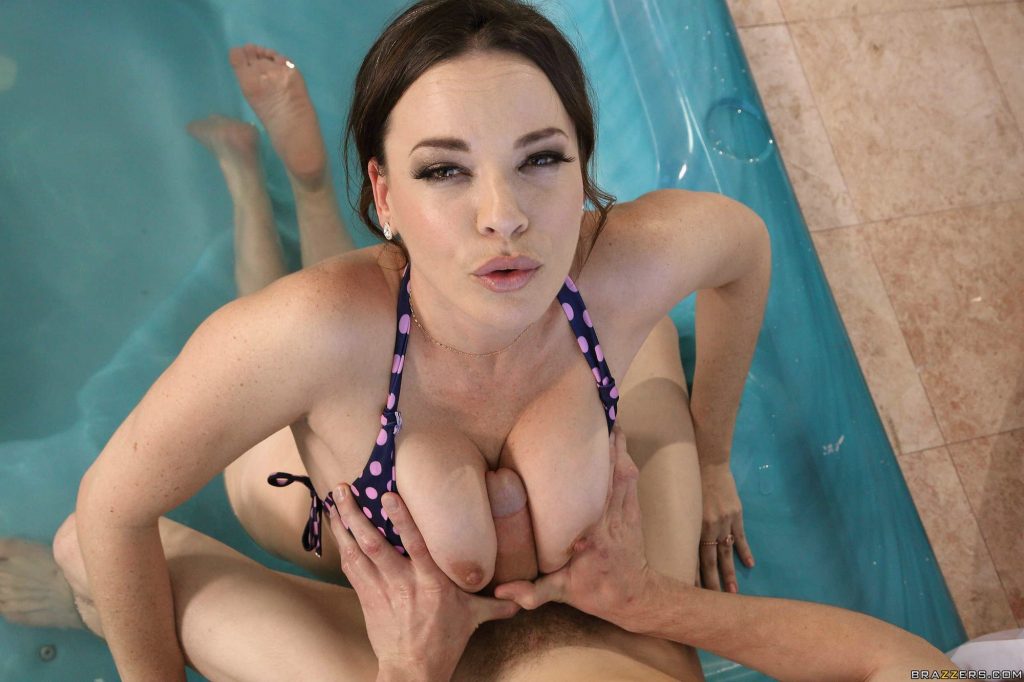 Another hotshot babe with an insatiable love for sex, Dana DeArmond calls herself "the internet's girlfriend" because of her active social media presence. She's known for pushing the limits to what her body can do. This cock worshipper fucks longer, harder and deeper, and she just loves every bit of it.
No one can also argue that Dana has bagged a lot of awards for her sizzling hot and cumshot-worthy performances. She won the Best Girl/Girl Scene from the AVN Awards in 2012.
---
3. Adriana Chechik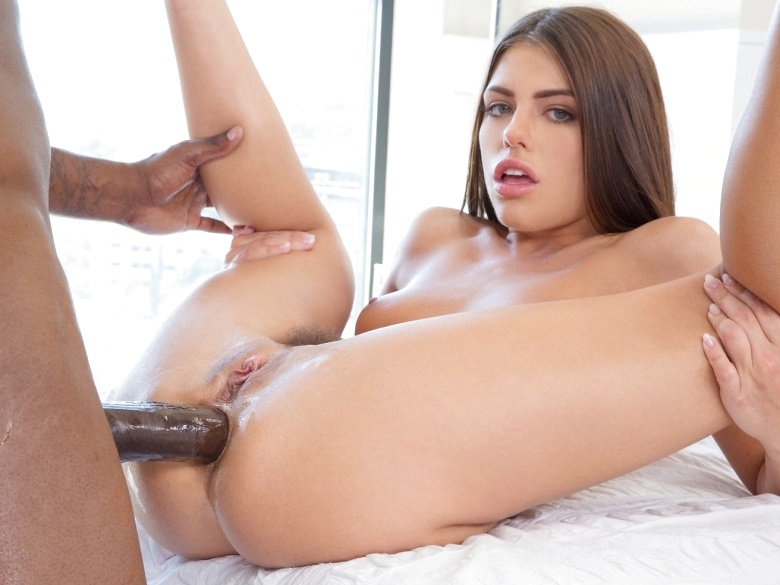 Craving for a filling breakfast served with steamy hot sex? Have a sizzling piece of meat sausage from Adriana Chechik and smother it with your juicy cum. With lips so succulent and perfect for sucking cock and an energetic drive to pound on a hardcore dick, it's hard to find any flaws in this divine goddess of porn.
Truth be told, venturing into the pornstar industry was not included in the plans of this chick. Would you believe us if she was into biochemistry in college? Shout out to all the science nerds out there! Adriana is the ultimate babe of your nasty, geeky dreams. She is your ultimate fuckable hotshot pornstar who ranks high in the list of the best brunettes in the industry as well.
---
4. Ariella Ferrera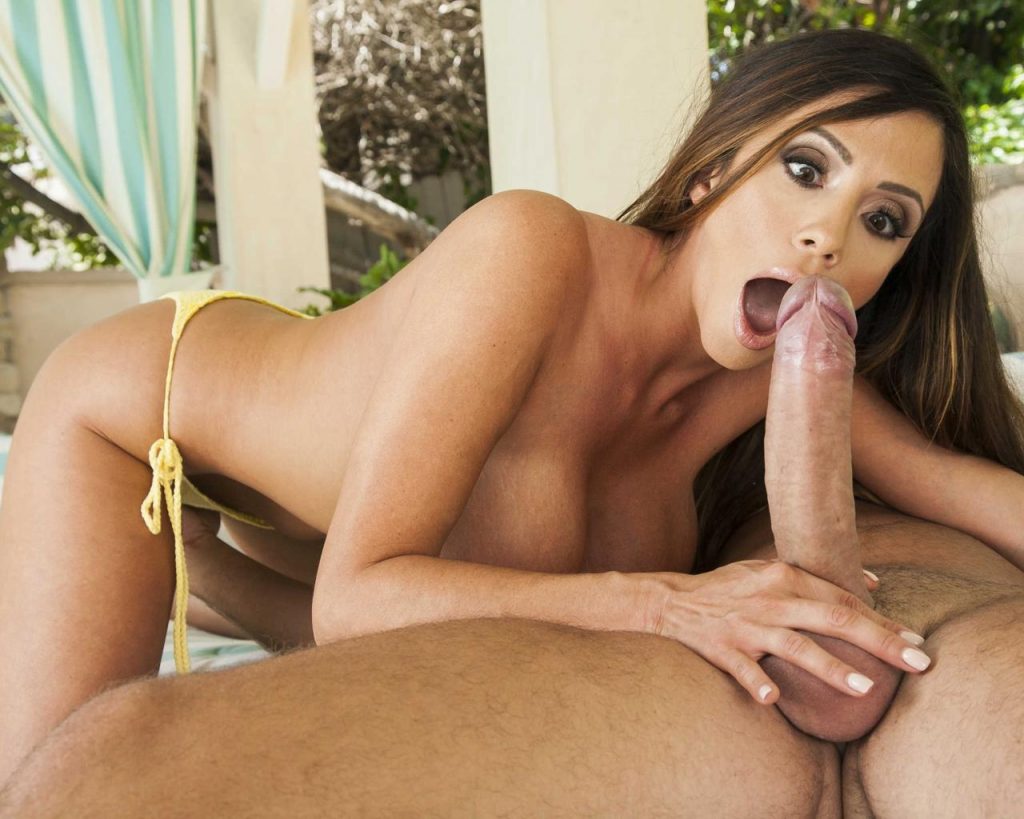 With high flexibility, a raging energy and a juicy perfect pussy that you'd want to rub your cock into over and over again, you could say that Ariella Ferrera has some of the best qualities of being a good sex partner. You'd immediately strike this bitch as addicted to fucking any guy out of his wits. Just the thought of a one-night stand with her will make you cum like crazy.
This insatiable love for cock-sucking and pussy pounding (yep, she's into ladies too!) made Ariella one of the most admired pornstars to date.
---
5. Madison Ivy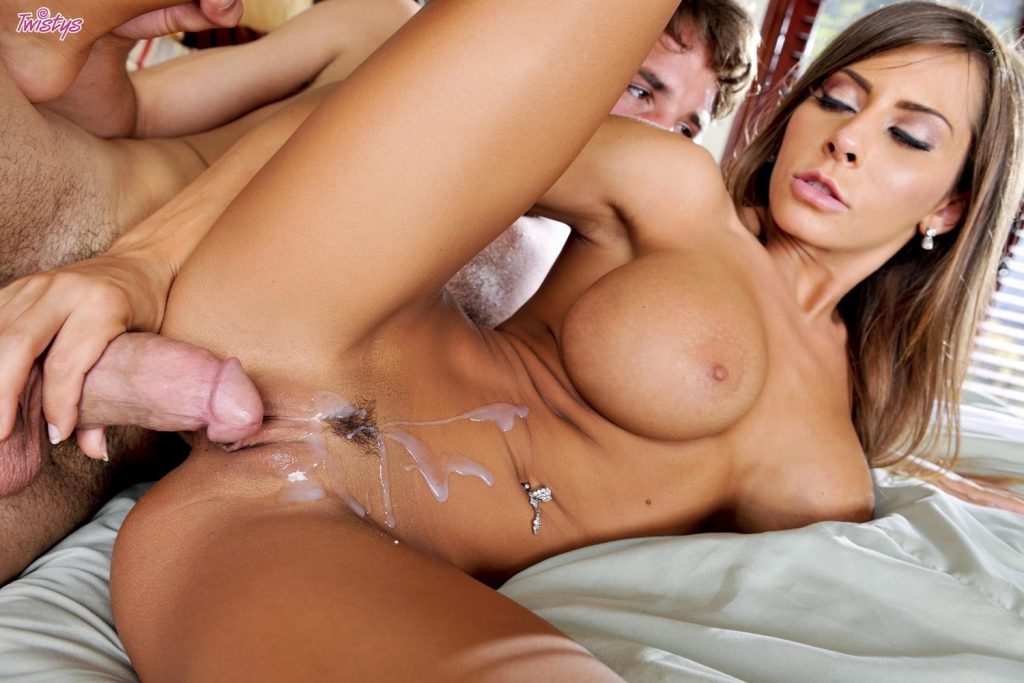 Of German origin, Madison started young in the porn industry. When she turned 18, after being homeschooled, she finally released her pent-up sexual energy and dominated the porniverse since then. We now list her in our favorite brunette MILFs that we'd want to line up for and ask for a fucking sesh or two.
At 4'1", Madison is a furious powerhouse of energy who likes to start her day opening her hot pussy and letting that fat long dick slide in and out. She also loves to be pounded rough and raw, which is always a sight to behold. Go ahead and jizz our sheets with more of her anal scenes and dick banging. Today, Madison Ivy is one of the most famous pornstars.
---
6. Peta Jensen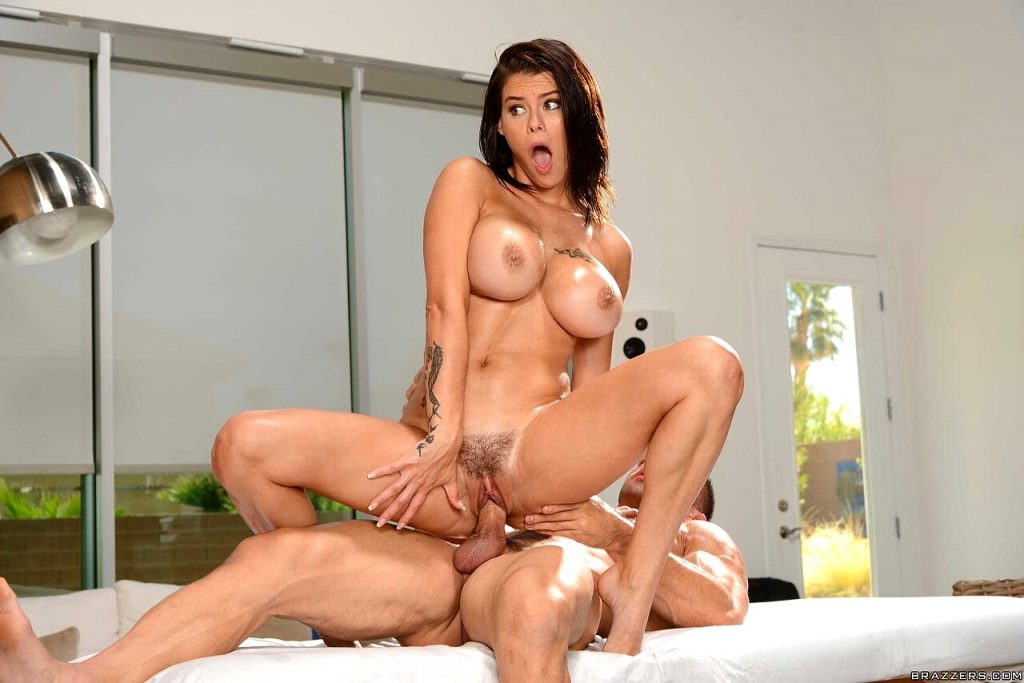 This pornstar with almond eyes won't disappoint you when it comes to some rock solid fucking. Whether Peta Jensen is eating pussy or being pounded by a huge cock, you can see that she's giving her all. No one would go wrong with her as everyone watches her ride on big black dicks, do anal scenes and get a facial full of cum.
And hot damn, just one look at that stunning figure and your mouth will surely water and your dicks will drip with oozing cum. This brunette's got those perfectly shaped tits and a delicious booty that bounces whenever this badass is being fucked on scene. Tip: You can also see some scenes of her being treated like a pet dog and it's just freaking awesome.
---
7. Paige Turnah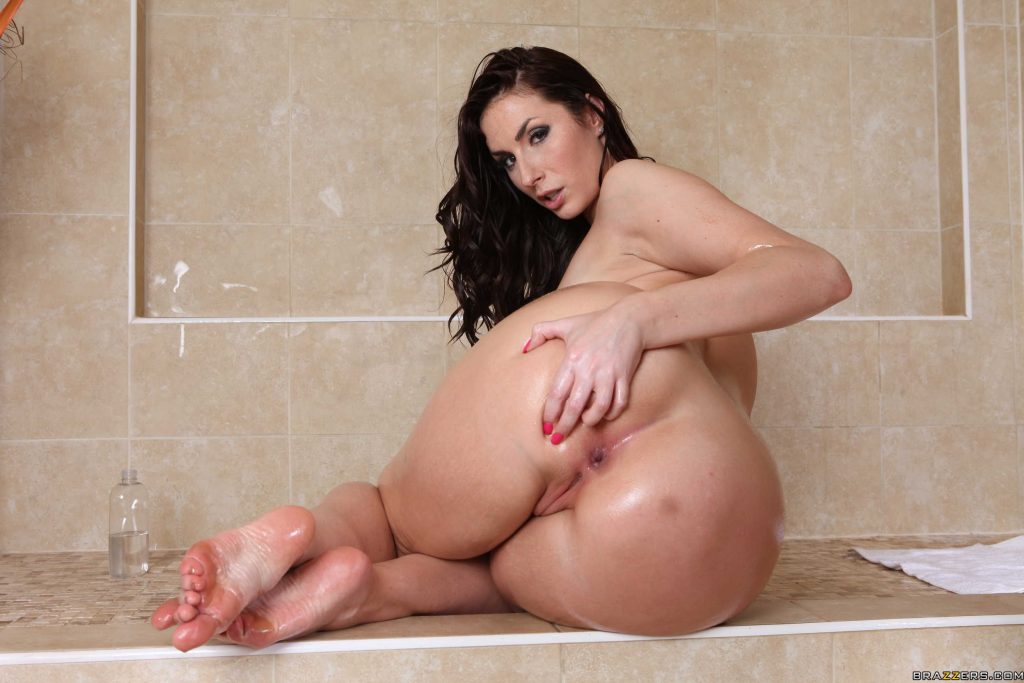 Her name perfectly suits her—because if we're reading a book and are nearing the climax of the story, she is our ultimate page-turner. Meet Paige Turnah, a real stunner and British pornstar who's been in the XXX industry for quite some time now. Standing up to her name, she rocks with the typical MILF look and fucks every big fat cock that comes her way like a pro.
Paige got that curvy figure and is blessed with a nice pair of tits and a stunning face sprinkled with freckles, something that adds character to her. She knows well how to stick a dick into her juicy pussy and that's why it's hard not to include her in the list of hottest brunette pornstars in town.
---
8. Keisha Grey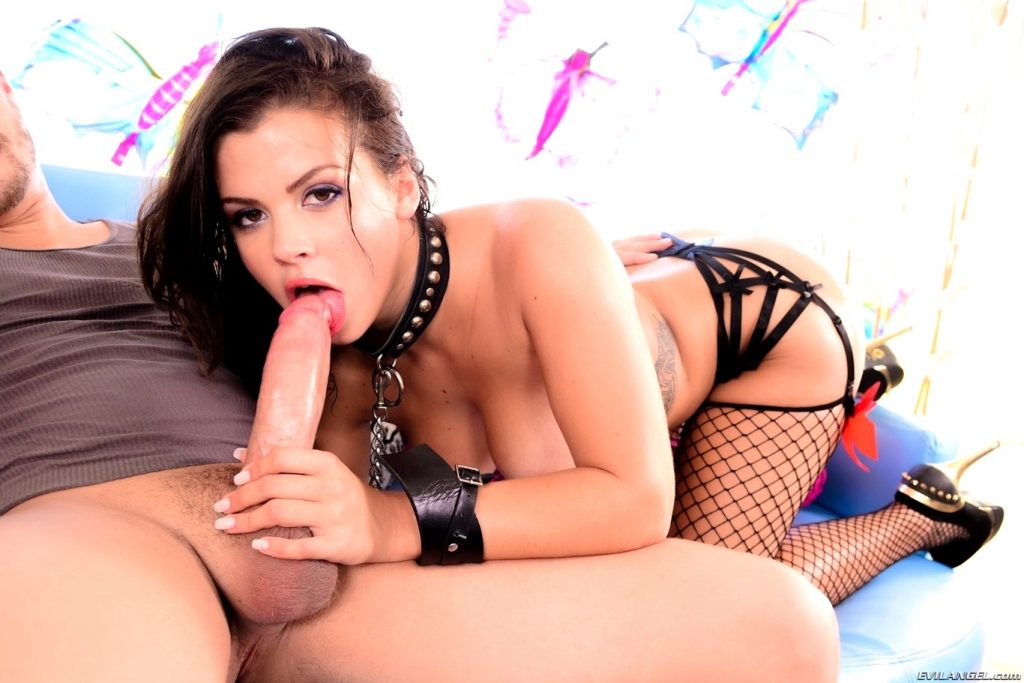 Keisha Grey is a sensual angel sent from fap heaven blessed with a talent in music too. Imagine her bare naked while tuning up some notes and playing her cello. She is regarded as one of the hottest brown-haired whores in the porn biz and there's a reason for this. Just the way this slutty babe sucks cocks with such finesse will have your own dicks throbbing with joy.
There seems to be no day when Keisha is not horny because she fucks hard and deep even when the camera is not rolling. If you're into some hardcore action and intense fap sessions, Keisha is the woman for you.
---
9. Lana Rhoades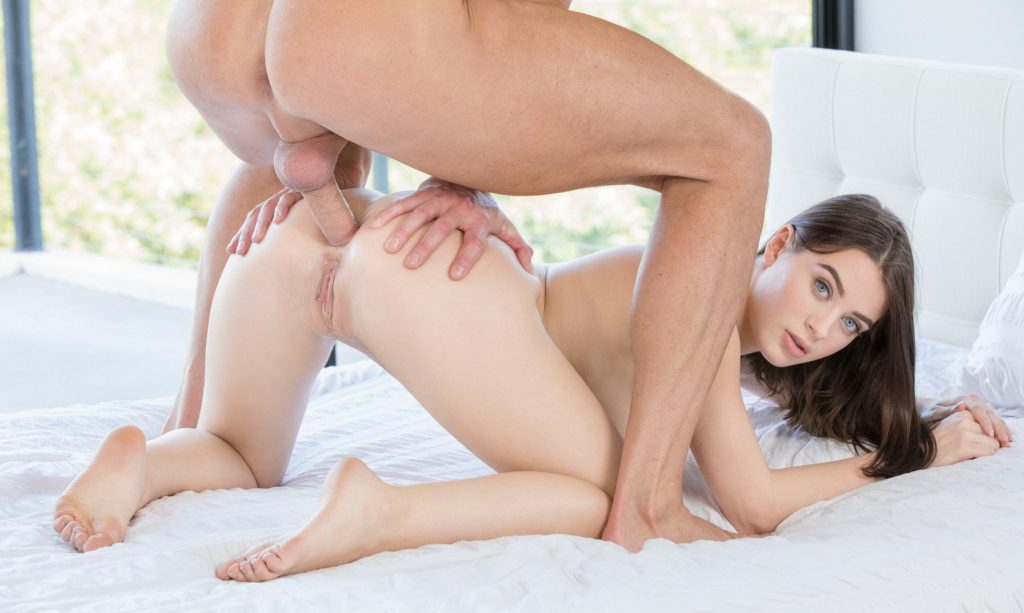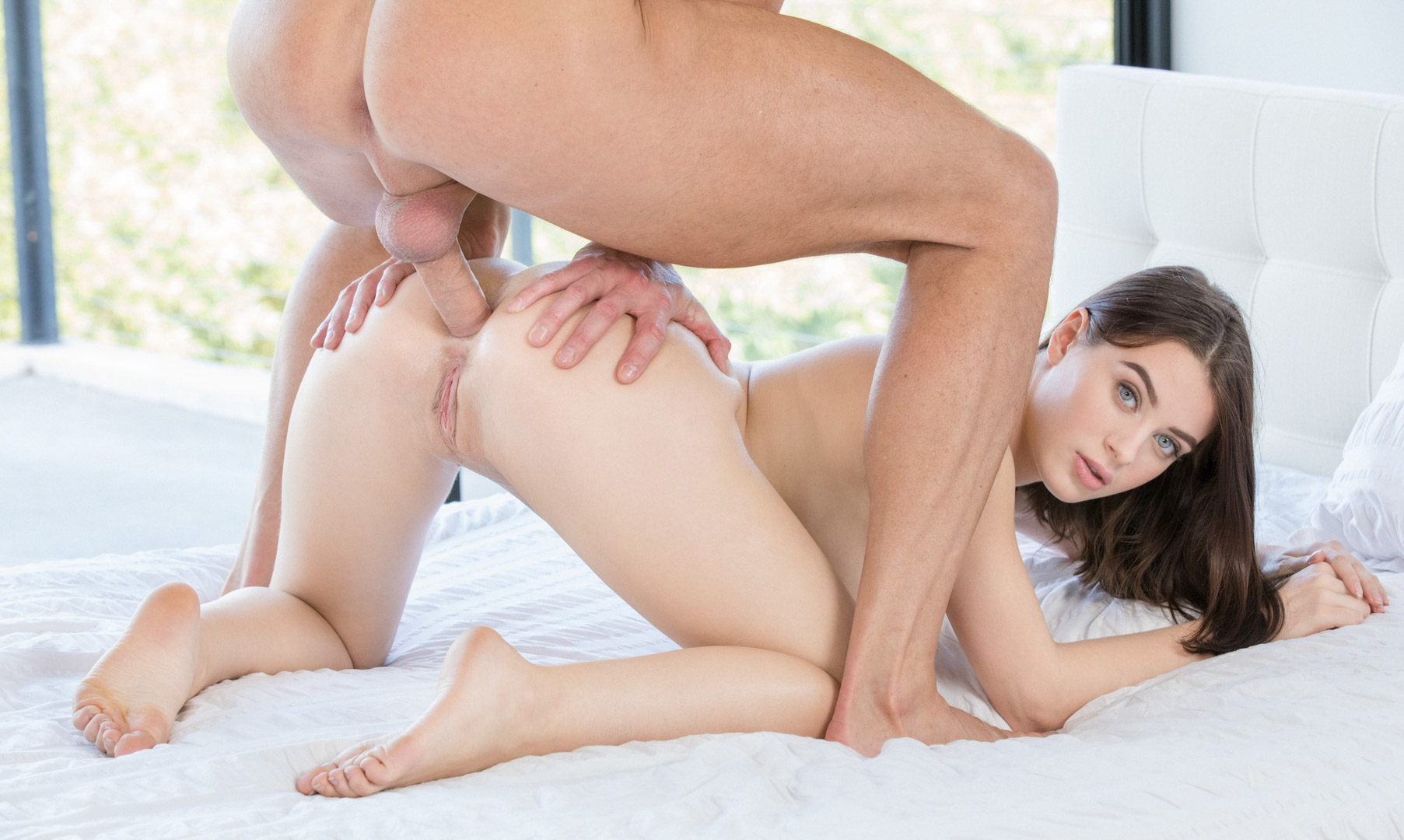 One of the rising brunette pornstars with big tits to date, Lana Rhoades is your horny girl-next-door lady who has an insatiable rage for public sex. She's gathered a legion of fans in her social media accounts, and staring at her posts alone will bust your nuts.
This Wisconsin-raised gal started stripping in Chicago until she moved to Los Angeles and ventured into the porn world. Fans go wild with her attractive blue eyes and 34D tits alone, and most especially her stunning face. There is no shortage of steamy hot videos of this fuck doll, from kissing girls in the wildest places to getting fucked and savaged to the core.
---
10. Riley Reid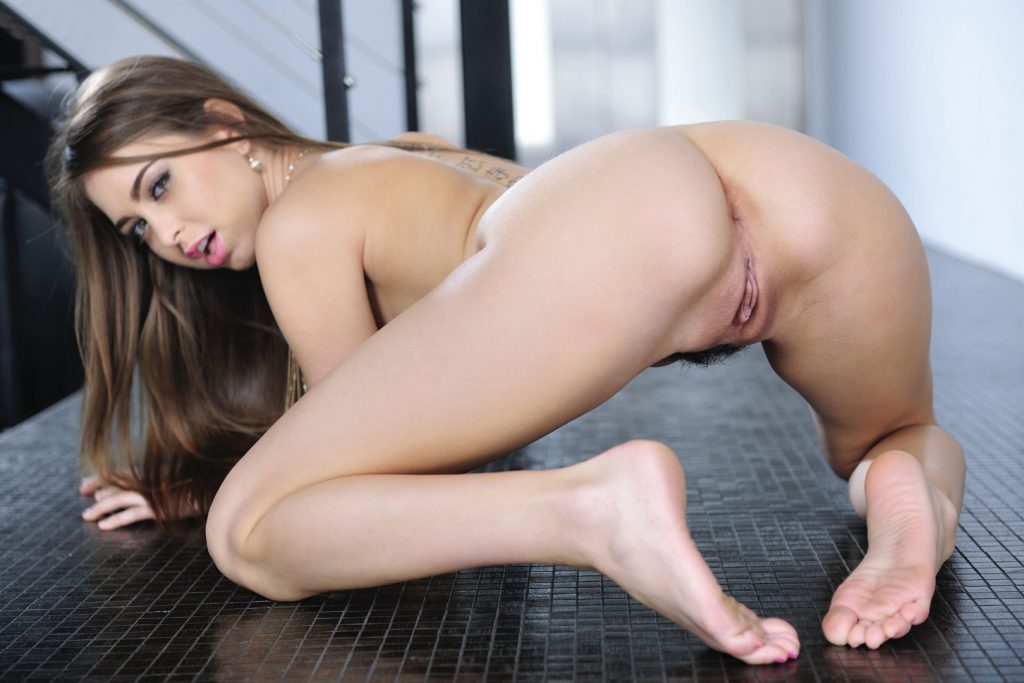 It's not difficult to see why many fapsters are drooling over lovely Riley Reid, who started out early at 19 in the industry. She remains to be that fresh-faced nymphet we'd like to fuck in our nasty dreams every single night.
We love everything about Riley—from her good vibes, enthusiasm to her vibrant charisma, and raging energy whenever she warmly welcomes those big fat dicks to her gorgeous tiny pussy. Watch this brown-haired chick pound on some dicks and you'll feel a never-ending flow of joy that will stream through your veins. Reiley Reid is surely one of the hottest pornstars!
---
11. Adria Rae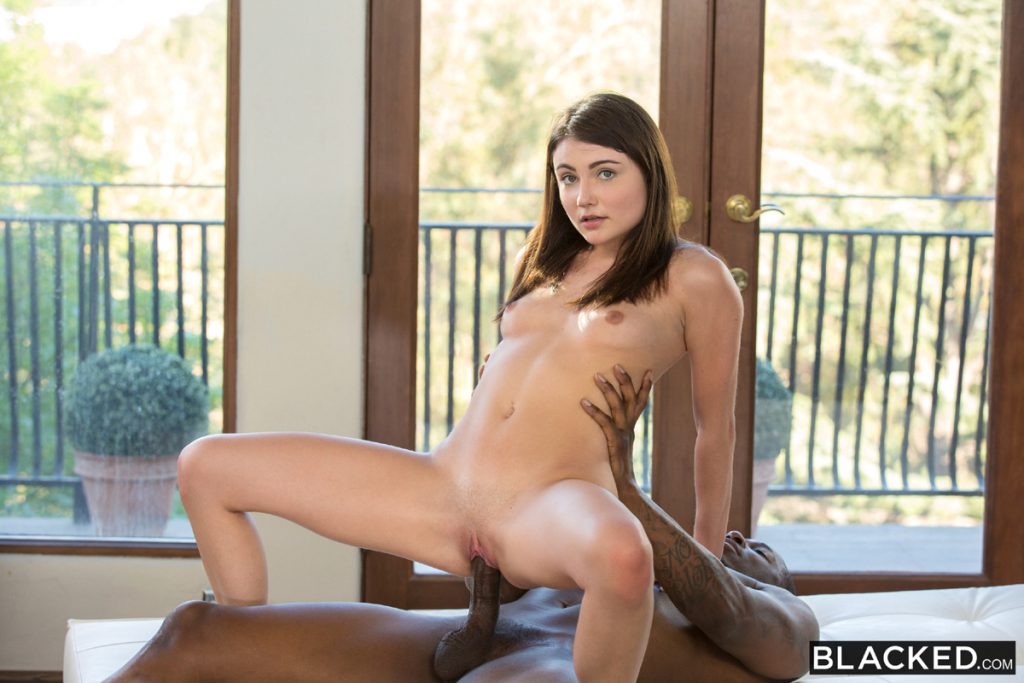 Born in Nevada in 1996, Adria Rae may look adorable and cute, but she is one of the youngest and most famous brunette pornstars to date. This gorgeous babe can unleash her horny animal once the camera starts rolling and you place a huge hard dick in front of her. Want to see her do some softcore? She can make you cum in seconds with her soft sucking and slow romantic fingering that will blow your brains out. Adria can also rock hardcore and get her anal walls ripped rough and raw—a sight that is a sin to miss.
---
12. Ella Knox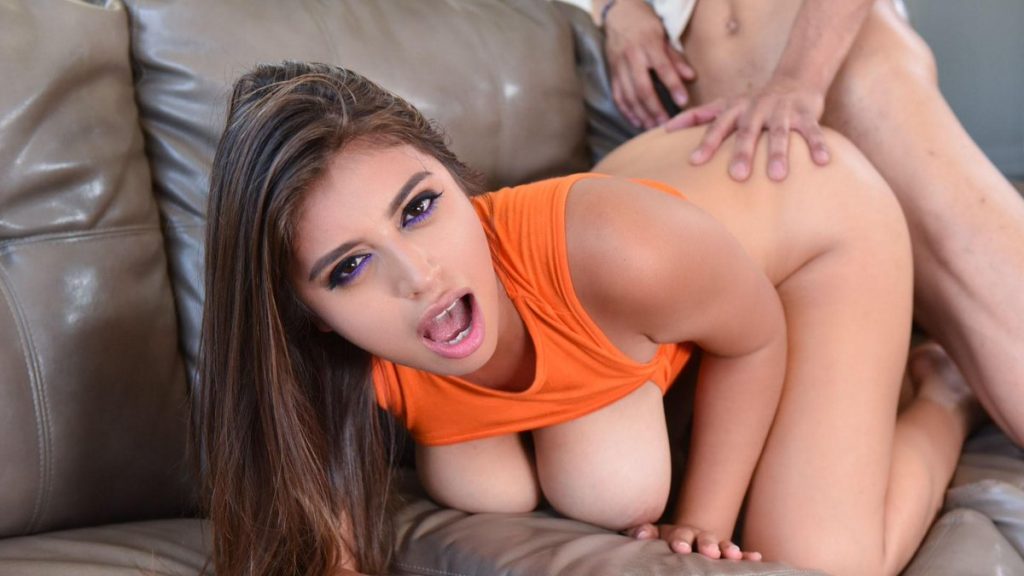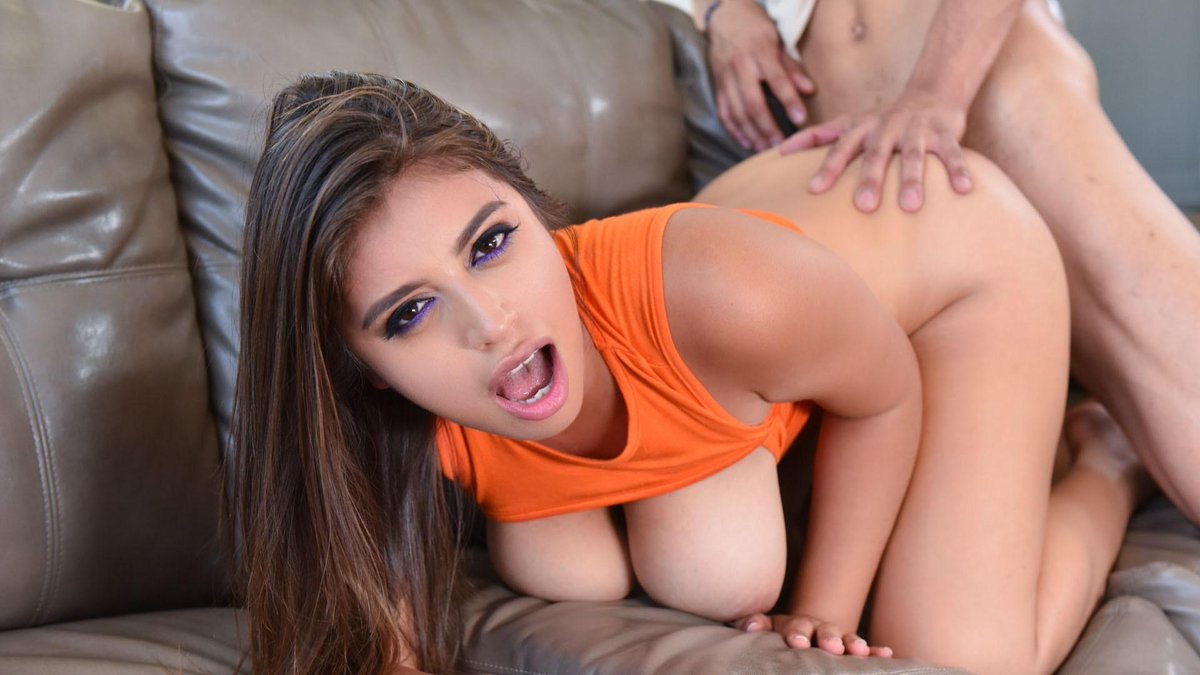 Latina bombshell Ella Knox enjoys eating both sweet pussies and cocks and we just love her for it. She's got a curvy figure, succulent tits, and juicy ass. It makes her the perfect fuck doll you'd want to bang in your wildest dreams.
When not busy licking pussies and pounding on dicks, Ella plays her favorite video games and puts on her vinyl record. But when it's time for some hardcore action, this badass babe only gives her best and does everything like a true veteran slut. Her specialty is the stunning bush she sports..
---
Final Words
Hotshot brunettes are as timeless as blondes in the biz and lucky for us, we'll never run out of content with these badass babes. The shade of their hair adds to their sex appeal which makes them all extra hot, sexy, horny, and slutty. The internet is overflowing with content for these women, but you can find the best of them on premium porn sites such as Brazzers, Reality Kings, and New Sensations.